STANDARD POODLE PICTURES
Some of the Standards I have had the great pleasure of knowing over the years and the foundation
on which I am still building upon today......................long may they continue!!!!!!
CH. Zorcon Endless Love
(Ch. Ravendune Manilow ex Daisyhill Delights Torbec) (Ptd.)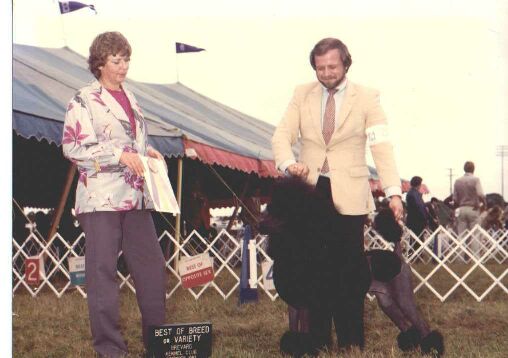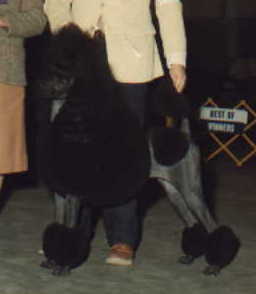 "Priscilla" my first Champion and the mother of "Jessie" below:
---
Ch.Zorcon On The Wings of Love
(Ch.Baycourt Cinbren Blackwing ex Ch.Zorcon Endless Love)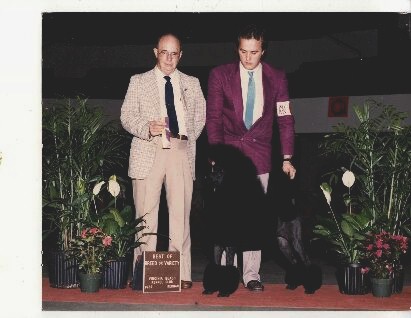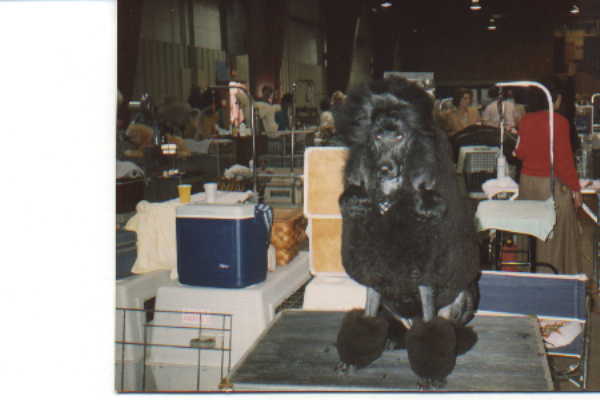 My lovely "Jessie".
---
Her beautiful daughter:
Ch. Zorcon's Skyler of Row-Sands
(Ch. Blue Skies Ariel ex Ch.Zorcon On The Wings Of Love)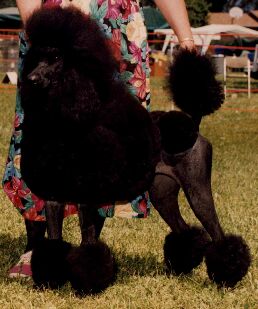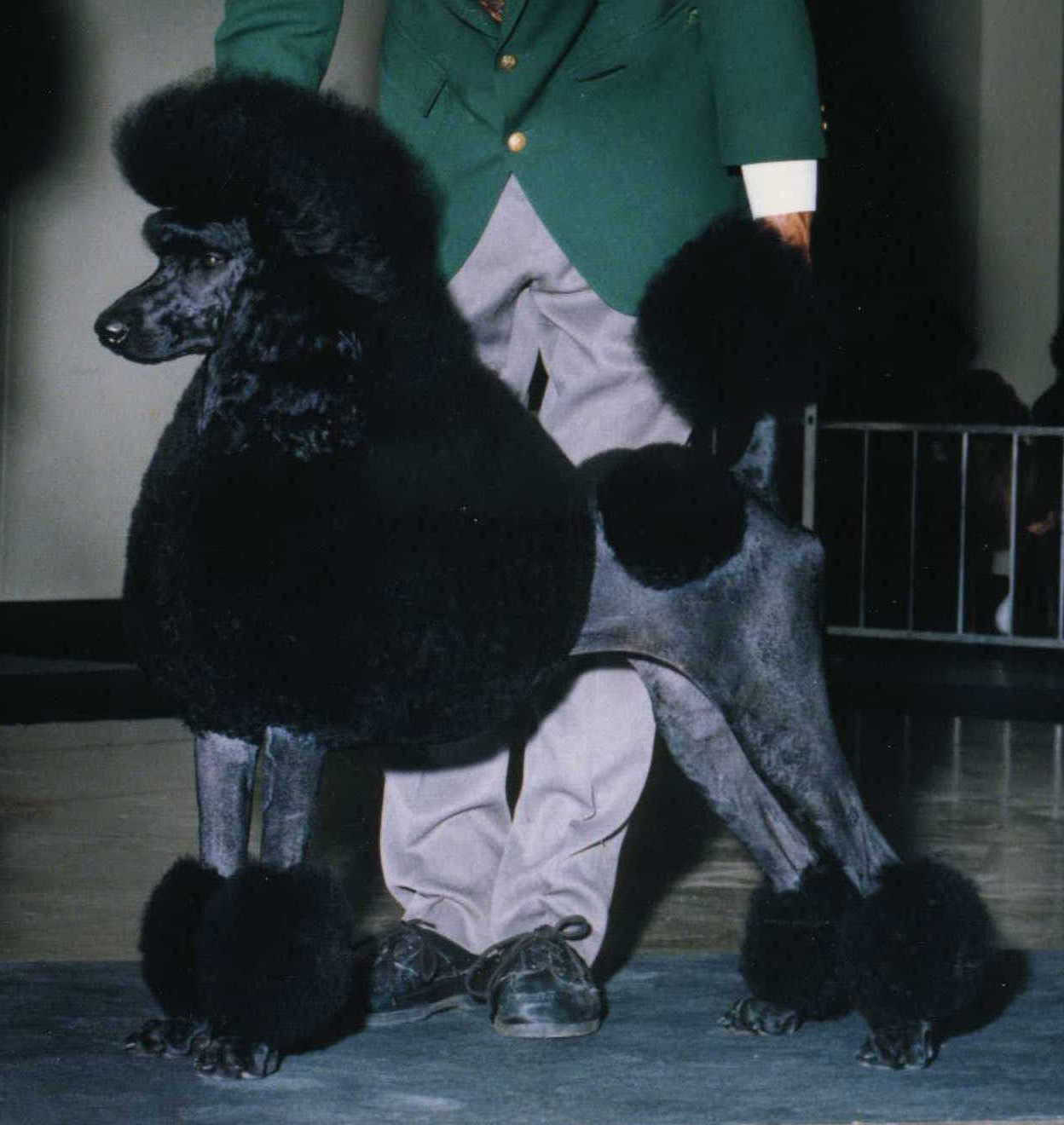 "Skyler" in turn produced 3 Champions for her owner Row-Sands'.
---
At one time I had both whites and creams.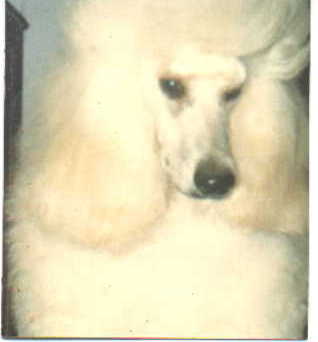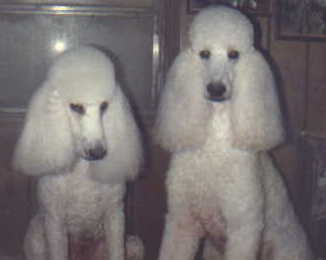 Zorcon Confederate Memory Zorcon Confederate Victory & Valcopy Katy O'Shayne
"Pebbles" "Erica" and their Mom "Katymay"
---

Puppy in center of photo is Zorcon Carolina Pride.....Nadine...who is now 13 years young! Happy Birthday 12-21-01!!!!!!!May there be many more! Nadine left us in August 2002..............I miss you my deer hunting girl........till we meet again......................
---
---
DaCun's Anticipation "Sarah"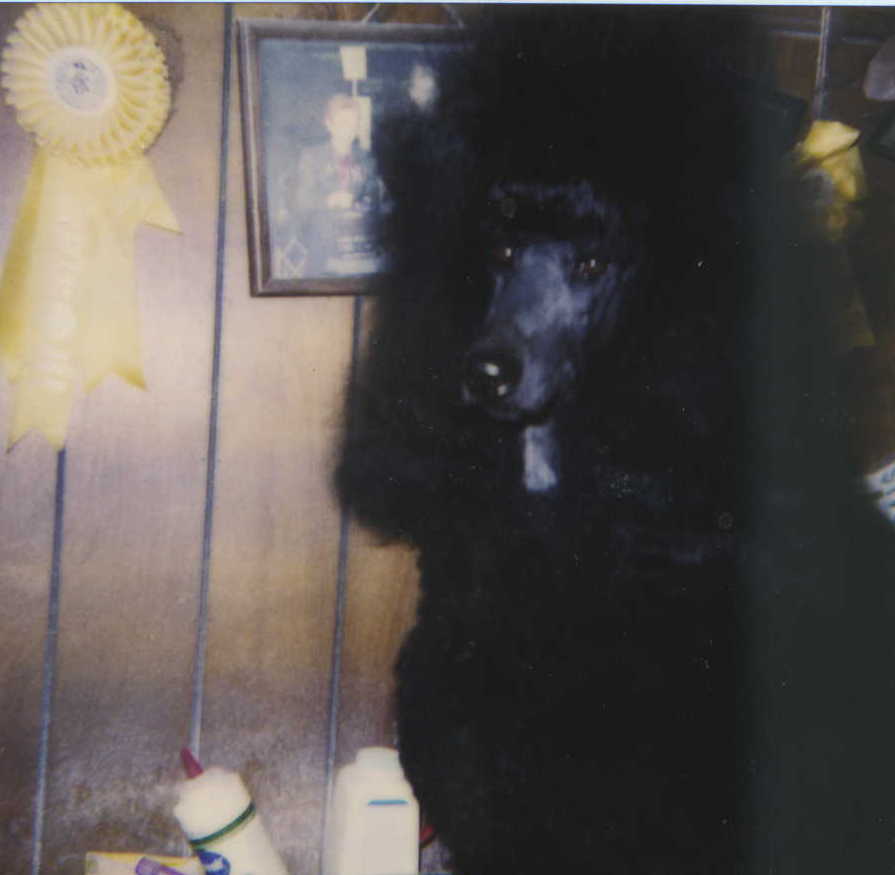 (Ch.DaCun's Delta First Class-Ch.DaCun's Star Shimmer)
The lovely Sarah is the mother of both Della and Mariah.
---
Della is now enjoying her retirement:) to see her page click below.
---
Zorcon Poodles
322 Starfrost Rd.
Laurens, SC 29360

Please use back button to return to main page.