UKC. CH. Baldur Song of Okarina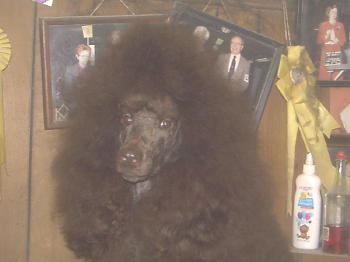 Baldur .....August 2004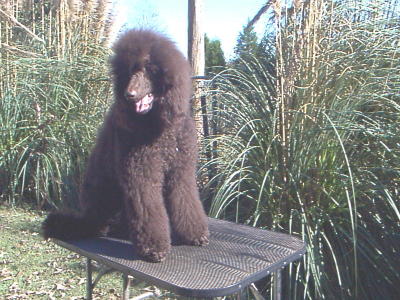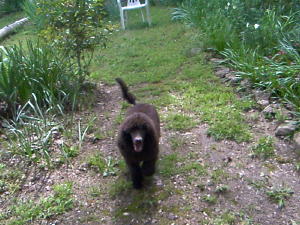 If anyone has any information on the French lines in his pedigree, please email me.
Meet my brown boy from Belgium............Baldur made the
long trip here with no problems and has adjusted to his new home quite nicely. I
would like to THANK his breeder Carinne Lewi of Song of Okarina Poodles for sending me such a handsome, smart boy with a lovely temperament
.............he is a real sweetheart. We will enjoy him
as a puppy and hopefully have him in the show ring this
fall.................more pictures to come as he grows up!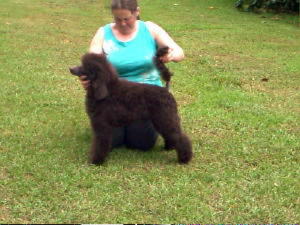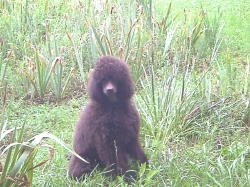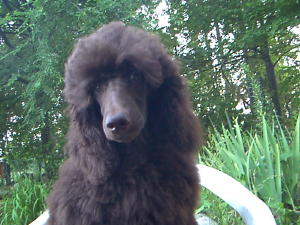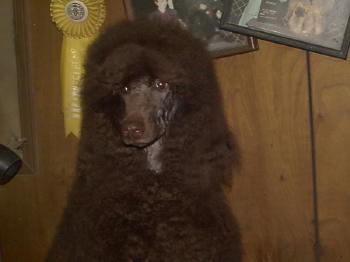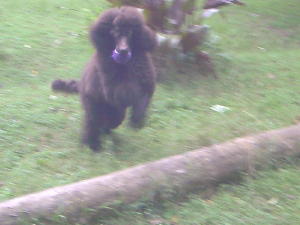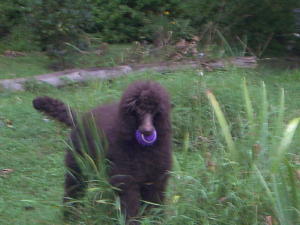 Pictured above with his favorite purple ball :)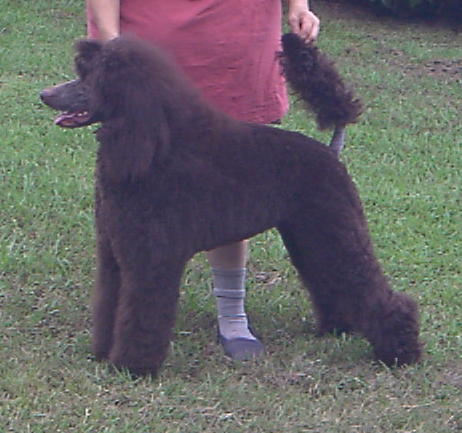 Pictured at 8 months.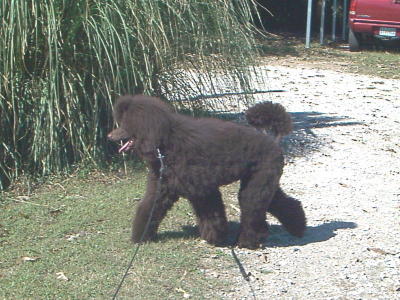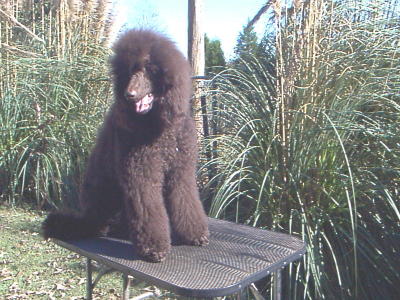 Pictured at 9.5 months.

Shown at his first UKC and AKC shows.
In his new 2004 trim:)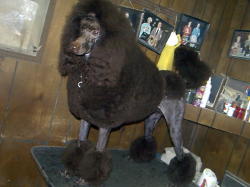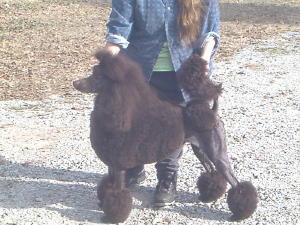 Baldur finished his UKC Championship 2-28-04!!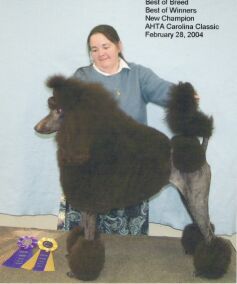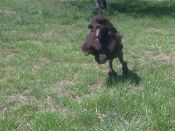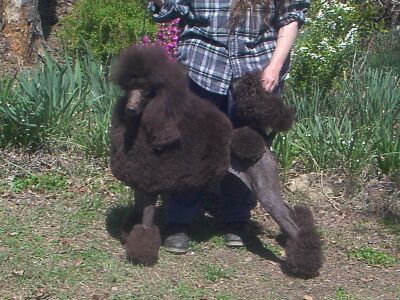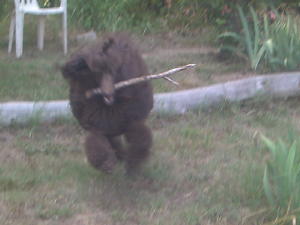 Health testing current and normal
http://www.offa.org/display.html?appnum=1098065#animal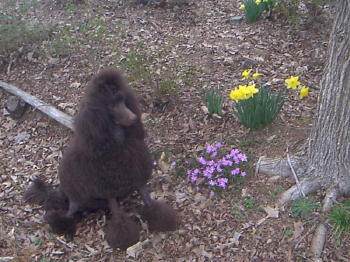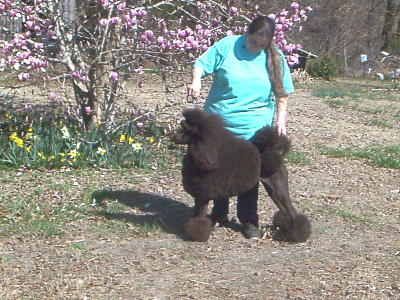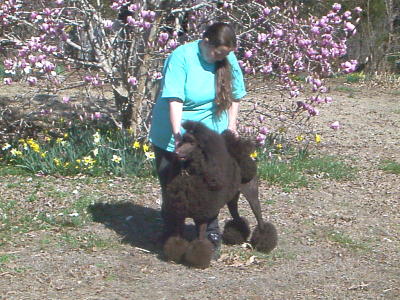 March 2004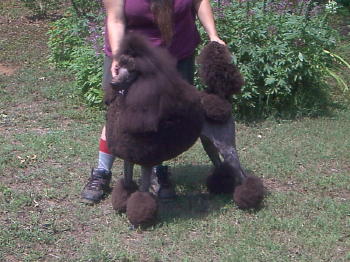 June 2004(pictured with no hairspray:)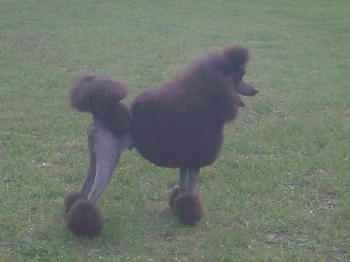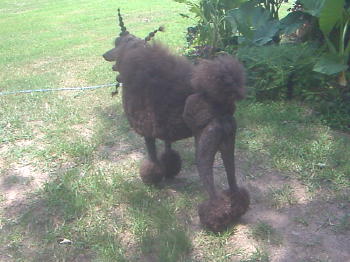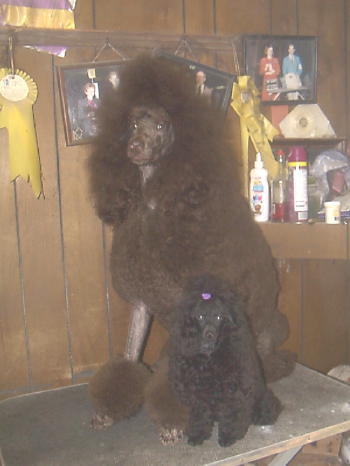 December '04 with Trouble and the puppies:)
'05
'05
Zorcon Poodles
322 Starfrost Rd.
Laurens, S. C. 29360 USA
07/03/2008(updated)